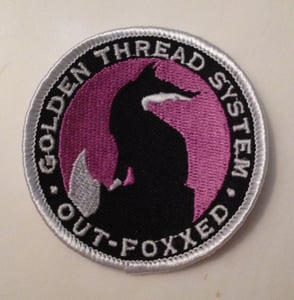 $

3.00
Put our Out-Foxxed Logo on a t-shirt, sweatshirt or tank top and help us to spread our double-message; that women are sly and foxy, and that there is great importance to spreading the need to learn self-protection.
*$1 off each sale goes to benefit RAINN.org
The Golden Thread System was formed by Coach Michael Joyce of Winston-Salem, NC and has evolved into a specialized program for women known as the "Out-Foxxed Program."
Any woman wishing to learn more about our program and what we offer, contact us at GTSworkshops@Gmail.Com and/or visit our website at OutFoxxed.Com
If you are a college-aged female who would like to learn more about our "Ambassadorship Program", please inquire by contact Coach Joyce at Michael@ChenCenter.Com. Thank You!